NON-DAIRY GELATOS WITH COCONUT CREAM ARE HERE!
Not only did we start making a non-dairy gelato, our very first flavor, Vanilla Coconut Cream, is a sofi award winning product!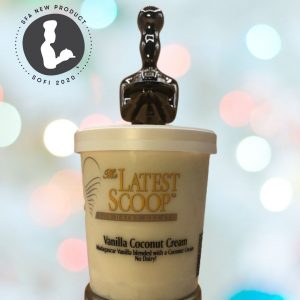 Below you will find our current list of flavors. Can't find what you're looking for… ask us! Let us make your next amazing flavor!
All flavors are available in our 5-Liter Gelato Trays and limited number are available in pint containers. Additional packaging options are available upon request.
Call today to experience our new non-dairy selection!